About Poppers
Curious about poppers? We have the answers!
Click for a printer-friendly page of
all questions & answers about poppers >>
Power Poppers does not recommend or encourage the use of poppers as an inhalant. Poppers are sold as room odorants, liquid incense or video head cleaner only. Power Poppers is not responsible for any third-party opinions expressed on our "About Poppers" pages. All third-party information is provided for your convenience only and shall not be construed as a solicitation for the purchase of poppers as an aphrodisiac.
.
Poppers available
Rush
Rush Ultra Strong
Ram
Hardware
Amsterdam
Blue Boy
Man Scent
Jungle Juice
Iron Horse
Taiwan Blue
Eagle
Brown Bottle
Rochefort
Locker Room
Liquid Aroma
Quicksilver
Bolt
Pop'rs
Rave
Reds
Nitro
Thunderbolt
Maximum Impact
Captivate your senses with the world's most powerful poppers ever produced


THE HIGHEST PURITY
THE HIGHEST POTENCY
THE LOWEST PRICE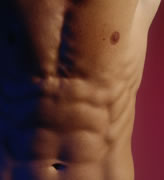 Order poppers
We ship worldwide
Rush fans, check out this cool site about Rush poppers. Well done, Jake!
You prefer Jungle Juice poppers? Then read what The Jungle Monster has to say about this amyl juice!